Time Off Tracking
Request, review, & manage your company's time off tracking without breaking a sweat.
Simplified time off tracking for your business
View Schedules At A Glance
Employee Navigator provides HR users, managers, and employees a simple intuitive time off dashboard.
Learn More
Automate Busywork
Say goodbye to spreadsheets. We make it easy to track & manage time off with automated accruals and easy to use reporting.
Automatic Calculations
Balances are updated automatically so employees don't waste time counting vacation days.
The truly all-in-one benefits solution you've been waiting for
Build the perfect time off policy
Customize company policies
Build company holiday calendars
Ensure accurate accruals
Flexibility for one-off adjustments and bulk processing
Automate accrual increases based on years of service
Manage Employee Time Off Requests
HR and manager approvals & permissions
Automated email notifications
1-click approvals
Team calendar view for managers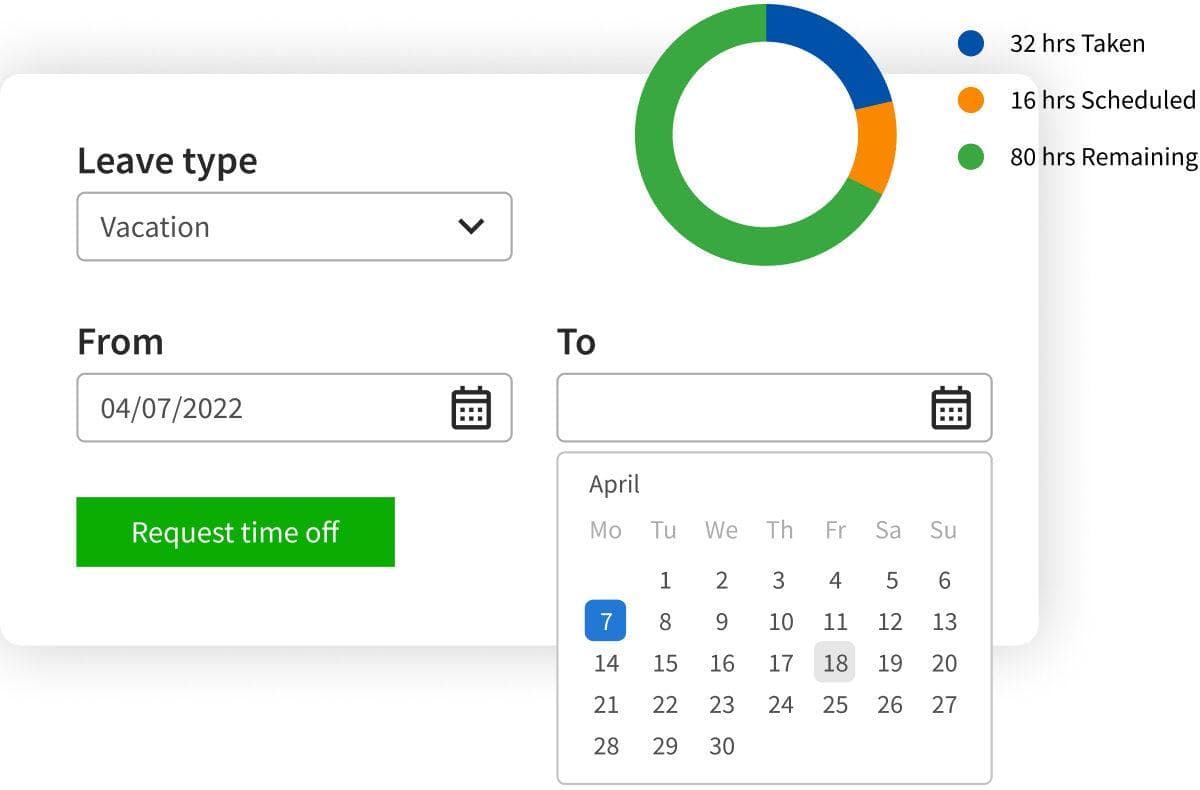 Employee Self-Service
Request time off in seconds
View available balances and time off history
See pending time off requests
Get real-time insights
View company holiday calendar
So much more than Time Off Tracking
We're building the all-in-one solution for brokers and their customers